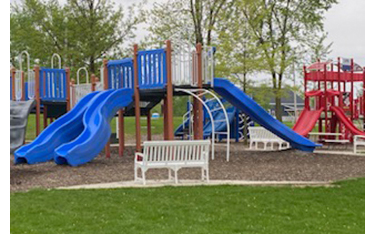 Carthagena Park
Carthagena Park is located on Hartke Road, just to the north of State Route 274 in Carthagena.
The park features a shelter house, playground, ball diamond, basketball court, and grass volleyball court.
RENTAL INFORMATION
The park shelter house is available to rent for family, community or business functions. A $150 fee is required to reserve the shelter house prior to your event.
Note: Due to high demand for rental the month of May and the first 2 weeks of June, the $150 deposit is not refundable. For more information, please contact:
Roger & Nancy Koesters—419-925-5192
Download the Shelter House Rental Agreement
---
PHOTO GALLERY
Click on the links below to view larger images.